Letter to shareholders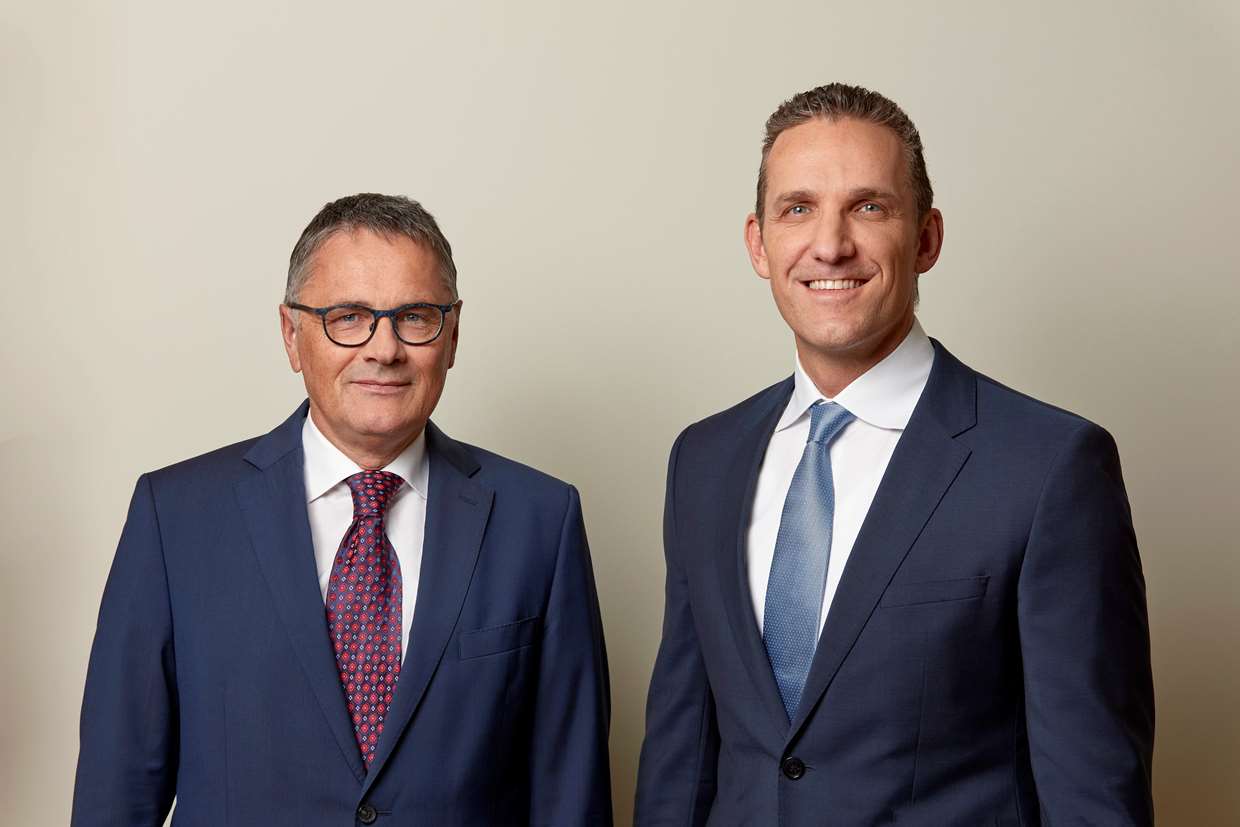 Dear shareholders

"The market environment is challenging." You have heard and read this sentence many times in the last few years. And not much has changed during the last few months. On the contrary, the basic situation has been exacerbated by the war in Ukraine, the tightening of monetary policy and the significant rise in inflation. Nevertheless, the LLB Group has made a dynamic start to the year.
Gratifying growth once again
2021 was an extremely successful year for the LLB Group, marked above all by robust growth. We have successfully maintained this positive momentum in 2022.
At CHF 75.9 million (+ 6.8 %), the net profit of the LLB Group exceeded the previous year's figure. Operating income grew more robustly than operating expenses, which led to this pleasing result.
Net new money inflows and higher loans to customers contributed to the positive business development. At the end of June, net new money stood at CHF 2.5 billion, representing an annualised growth rate of 5.5 per cent. Loans to customers were increased by CHF 0.4 billion (first half of 2021: CHF 0.3 billion).
Particularly pleasing is the fact that the LLB Group posted inflows in both market divisions and all three booking centres. Our growth is therefore broadly supported. However, the LLB Group was not immune to the negative sentiment on the markets over the last few months. This is especially apparent in the decline in business volume, which stood at CHF 98.4 billion at the end of June (31.12.2021: CHF 105.7 billion).
Implementation of the new strategy
Currently, the Group's operative focus lies squarely on the implementation of our new ACT-26 strategy, which encompasses three core elements: growth, efficiency and sustainability.
Growth
To enable us to achieve our ambitions in terms of organic growth, we have adopted a clear dual positioning on the market, i.e. to be the leading bank in Liechtenstein and the region, as well as being a secure and sustainable international private bank. Right at the beginning of the year we took a first significant step in attaining this objective by streamlining the organisational structure of the LLB Group to make it leaner and more efficient. The composition of the Group Executive Management was reduced from six to five members, and instead of the previous three, we now have only two equally important market divisions: Private and Corporate Clients and International Wealth Management. We are convinced that this clear positioning will generate additional synergies and enable faster decision-making, which will benefit our clients and facilitate growth. In addition, we are continuing with our acquisition activity. Here too, we can already announce an important success in 2022. Following a successful public purchase offer, LLB has increased its capital stake in Bank Linth to 99.9 per cent. This enables Bank Linth to further reduce complexity and, as a retail bank, to focus even more intensively on our clients and their requirements. We are particularly pleased that our purchase offer to the shareholders of Bank Linth was so well received and that, thanks to the partial exchange offer, we can now welcome many of them as LLB shareholders. This strengthens our conviction in the correct strategic course of Bank Linth and is a vote of confidence in the stability and security of the LLB Group. In a next step, the shares of Bank Linth are to be delisted from the Swiss Exchange.
Efficiency
Our digital transformation programme LLB.ONE stands at the centre of our efforts to improve efficiency. It will assist us in further developing innovative client interfaces, making internal processes faster and simpler and generally increasing the scalability of the LLB Group. The project has already taken clear form thanks to the passion and creativity of the highly motivated project team. In a first phase various processes were evaluated and selected for implementation. The robust growth of recent years coupled with very strong cost awareness have resulted in a further improvement in the Cost Income Ratio to 62.8 per cent (first half of 2021: 65.1 %).
Sustainability
We have set ourselves ambitious targets for our core element of sustainability over the next few years. Our aim is to substantially reduce our own, and our clients', carbon footprint so that by 2040 we attain net zero carbon emissions both in banking operations and with our products. We have made great progress in this direction over the last few months, particularly in further expanding our range of sustainable products and services. This expanded offer includes new dark green Impact Funds, as well as the purely digital, sustainable "wiLLBe" asset management app. Thanks to the complete compensation of the bank's own carbon emissions, we have been climate neutral already since 2021 – the first financial institute in Liechtenstein to be so. In pursuing this objective, we collaborate with the Swiss foundation "myclimate" in supporting regional and international projects to reduce CO2. In addition, we will soon be publishing a report based on the standards of the Task Force on Climate-related Financial Disclosures for the first time. It will provide transparent information on the progress that we have made in implementing our climate goals. We also reaffirm our commitment to sustainability and climate protection through membership in the important international climate initiatives. The LLB Group has been an official partner of the "Climate Pledge" since March 2022. In this context, as the first bank in Liechtenstein, Switzerland and Austria to do so, we have committed to implementing the Paris climate agreement and reaching climate neutrality ten years earlier than agreed.
Remodelled bank branch in Vaduz
One of the key principles of our ACT-26 strategy launched in 2022 stipulates that everything we do must ultimately result in added value for our clients. We also took this principle into consideration when redesigning the new LLB and Bank Linth bank branches. Service, functionality and client experience stand at the centre of the new concept. The conversion of the two banks' branches took several years and was successfully completed in May with the inauguration of the remodelled LLB headquarters – much to the delight of our clients and employees.
Elections to the Board of Directors
Following the stepping down of Patrizia Holenstein, Leila Frick-Marxer, a Liechtenstein lawyer from Balzers, was elected as a new member of the Board of Directors at the 30th General Meeting of Shareholders. Leila Frick-Marxer is an acknowledged expert in banking and investment fund law. In addition, Dr. Karl Sevelda was re-elected for a second term of office of three years. Together with them and the other members of the Board of Directors we want to continue on our strategic course and chart a successful future for the LLB Group.
Outlook
The market environment is challenging, and will remain so. During the first six months of this year, we have again proven that we can master difficult business conditions. We are confident, therefore, that the LLB Group will continue its positive development. We expect to achieve a solid business result for the whole year.
A note of thanks
We would like to thank our clients for the loyalty and trust, as well as our employees for their competence and commitment to our clients and our company. And, of course, you our esteemed shareholders, for supporting us in shaping a successful future – for which we are well prepared.
Yours sincerely

Georg Wohlwend

Chairman of the Board of Directors

Gabriel Brenna

Group CEO